Berchtesgaden Ski Resort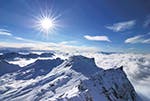 Berchtesgaden is a municipality located within the Bavarian Alps in the south-east of Germany, directly on the edge of Berchtesgaden National Park, a district known to be one of Germany's favourite skiing-areas.
To book a private jet or helicopter transfer to Berchtesgaden call +44 (0)20 7315 4441 or contact PrivateFly.
Besides offering prime skiing trails for cross-country and downhill skiing, the region is famous for its beautiful scenery of unspoiled nature, such as the view of Germany's 3rd highest mountain, the Watzmann and the glacial lake Königssee.
Due to its proximity to Austria, Berchtesgaden also offers the opportunity to visit Salzburg, Mozart's native town, rounding off a skiing holiday with historic sightseeing.
RECOMMENDED AIRCRAFT: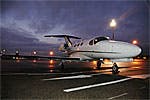 Nearest Private Jet Airport to Berchtesgaden: Salzburg Mozart Airport

London - Salzburg Mozart Airport from £6 300
Aircraft Type: Mustang
Passengers: 4
Flight Time: 2 hours
HOW TO CHARTER A FLIGHT TO Berchtesgaden
For a personalised private jet quote or helicopter transfer to Berchtesgaden please contact us or call +44 (0)20 7315 4441 (24 hours).